The Leader in Online Rent Collection
Serving landlords, property managers, and tenants since 2000.
ClearNow is an easy-to-use and reliable (perfect BBB rating) service to collect and pay rent online. Rent is debited from your tenant's bank account and directly deposited to your bank account.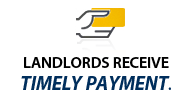 Rent payment is always directly deposited 3 banking days after the debit day.
Put your rent collection on auto-pilot. Debits occur automatically.
Use with one or more tenants.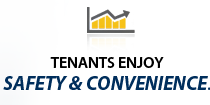 Reliable track record (perfect BBB rating since 2000)
Never forget to pay. Rent is paid automatically. It's one less thing to remember!


No checks, postage, or trips to the bank or post office.
Tenants do not need a computer.
New! Track income and expenses. At tax time, make the 1040 Schedule E a breeze!
Enroll Today so tenants can pay rent online to you! Submit a one-page authorization form with your voided check. Once your account is setup, you can enroll tenants:


Each ClearNow account debits on a specific day and credits to a specific bank account. There are no setup fees. ClearNow fees are based on your debit day and are only charged when you attempt to debit a tenant. You have your choice of debit days:
For monthly debits on the 1st, 5th, 15th, or 25th: $14.95/month for one debit. Each additional debit is just $2/month.
For semimonthly debits (twice a month on the 3rd & 17th): $4/debit.
For biweekly debits on every other Tuesday: $4/debit.



"I can't believe how easy rent collection with ClearNow is and how I never have to hunt down a tenant for money - it's automatically in my account on the expected date!"
- Lisa G., Patchogue, NY
"Setting up and using their online rent payment service proved to be effortless."
- Stephen C., San Diego, CA
"The e-mail notifications are excellent. Thanks for taking the task of rent collection off my very busy schedule."
- Miguel P., Corpus Christi, TX
"With ClearNow, I don't need to call tenants or drive by their home to pick up rent ... Less stress!"
- Cheryl D., Sullivan, MO